WELCOME TO BLACK BOX BAR
We are a "meeting point" cocktail bar that will be open "COMING SOON" South of Fifth. Our immediate success and faithful following is due to our original fresh approach, combining the art of mixing quality spirits with a strong social "networking / sharing" media brand campaign, and obviously our "quirky" marketing strategy. "We are your meeting point in Miami Beach on a Monday Night"
---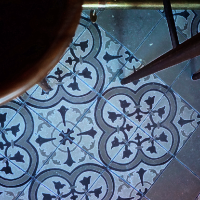 EVERY MONDAY you should stop by for "FUN ON MONDAYS! AT LAST!" Dedicated to those who work weekends, and to those, who have fun on Mondays!